News — FORESTRY
Posted by Hartnett Products on
Click here to REGISTER for the Bioenergy Future Ireland 2020.  This conference will attract senior-level executives & decision-makers from the Irish Bioenergy community to create an environment in which to network, do business and access knowledge on the latest developments, trends, strategies and policies relating to energy consumption in Ireland. IrBEA intends to lead the way on best practices for applications to the Support Scheme for Renewable Heat which was launched this year. This scheme along with other schemes will be discussed in detail at the conference. This National Conference intends to showcase what Ireland has to offer and to share, network &...
Posted by Hartnett Products on
An interesting read https://www.seai.ie/blog/bioenergy/
Posted by Hartnett Products on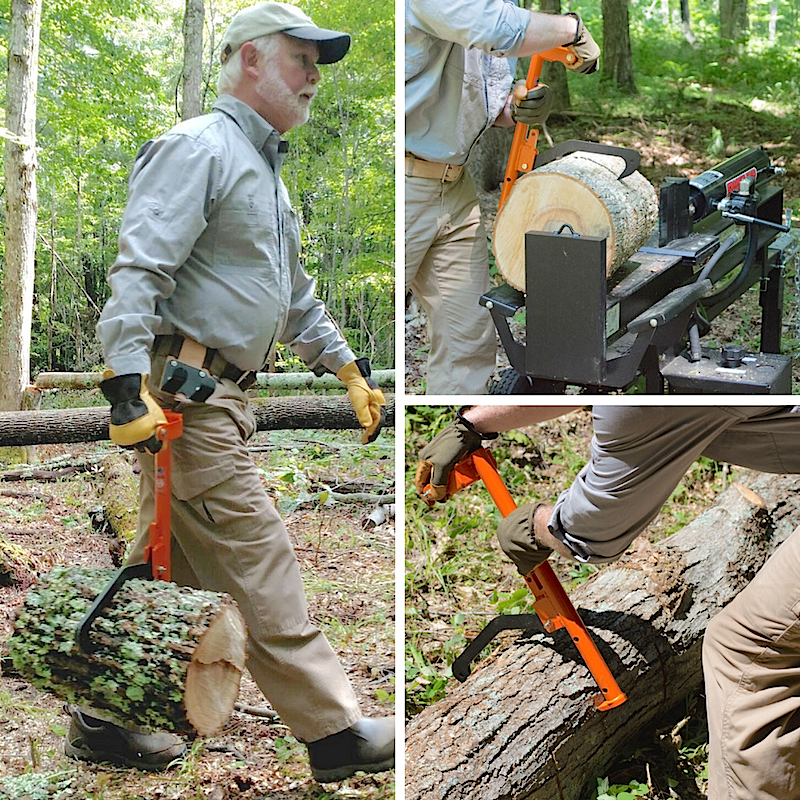 Save Your Back While Processing Firewood! The patented LogOX Hauler makes tree work faster, safer, and easier with its back-saving ergonomic design and amazing versatility. This compact multi-tool provides the user with the functionality that previously required bringing multiple hand tools to the job site. You'll greatly reduce painful back strain and increase your productivity instantly with the LogOX Hauler! As an introductory SPECIAL OFFER, the LogOx Holster is included in the price!
Posted by Hartnett Products on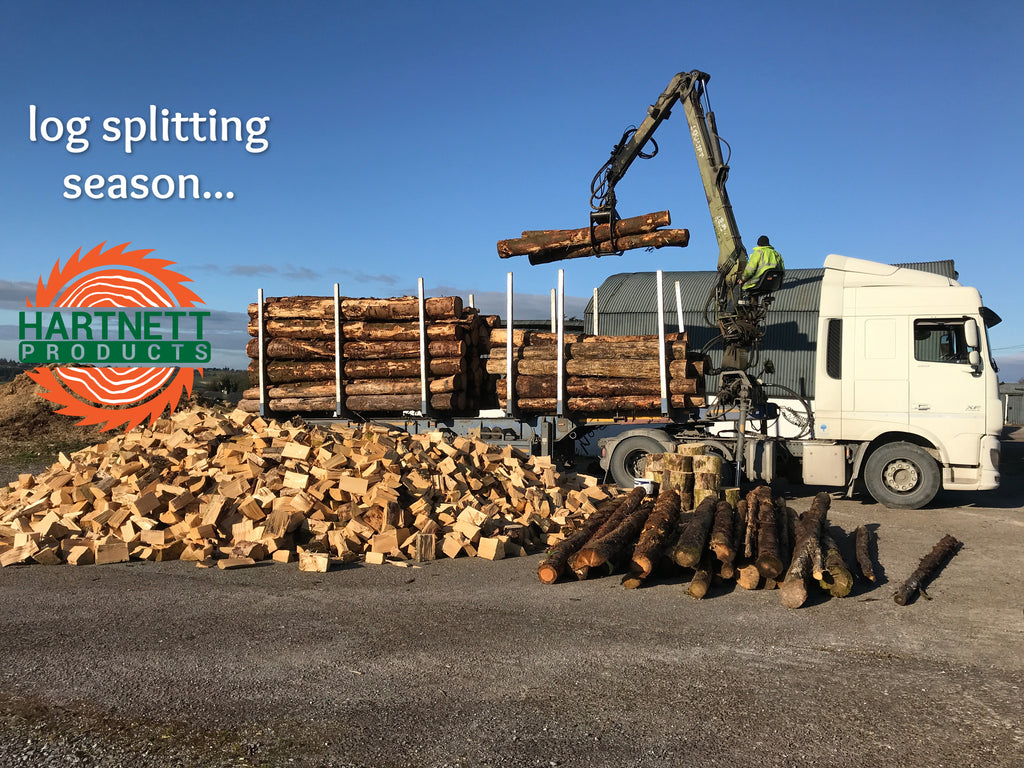 The log splitting season is well and truly here and now is the best time to start sawing up your wood and splitting it into firewood for burning next winter.  As Game of Thrones likes to remind us "Winter is coming!".  Ideally, a chainsaw for very large wood lengths and a petrol log saw bench for anything under 10.5 inches in diameter.  Using the petrol saw bench makes sawing your wood much easier and safer.  You can accurately measure the length of each log with the telescopic arm measure on the saw.  The Hartnett Petrol Log Saw is one of...
Tags:

Best Value Log Splitter, buying a log splitter, chainsaw, chopping wood, cutting firewood, Firewood, firewood preparation, firewood saw, FORESTRY, hartnett products, heating, home fire, home heating, kindling, log chopper, log cutter, log saw, log saw bench, Log splitter, winter is coming, wood saw
Posted by Hartnett Products on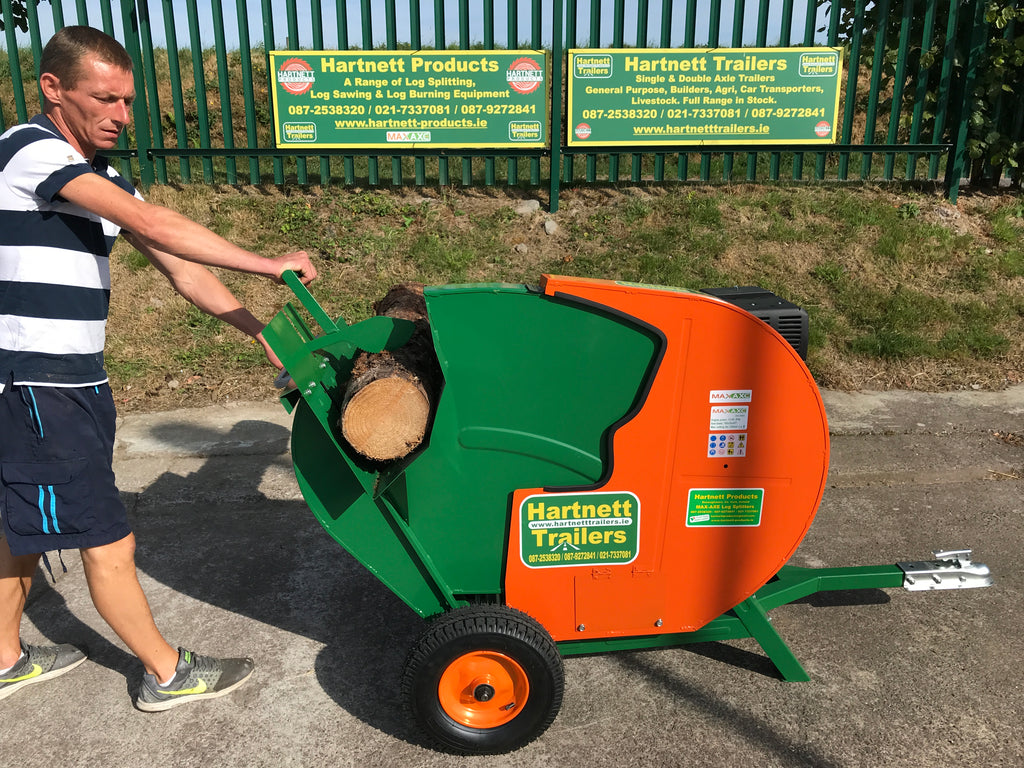 If you're looking at buying a petrol log saw bench, then look no further.  The Hartnett 13HP Petrol Log Saw is the best on the market. Never has there been a safer and more efficient way to cut lengths of wood into logs.  This log saw bench bears all the weight of the length of timber as the circular blade cuts through it effortlessly.  The log length is kept in place with the gripper handle and the chopped logs simply fall into a satisfying pile beside the operator.  Unlike a chainsaw, this kind of log saw can be used safely by anyone as the blade is fully enclosed...
---