News — firewood saw
Posted by Hartnett Products on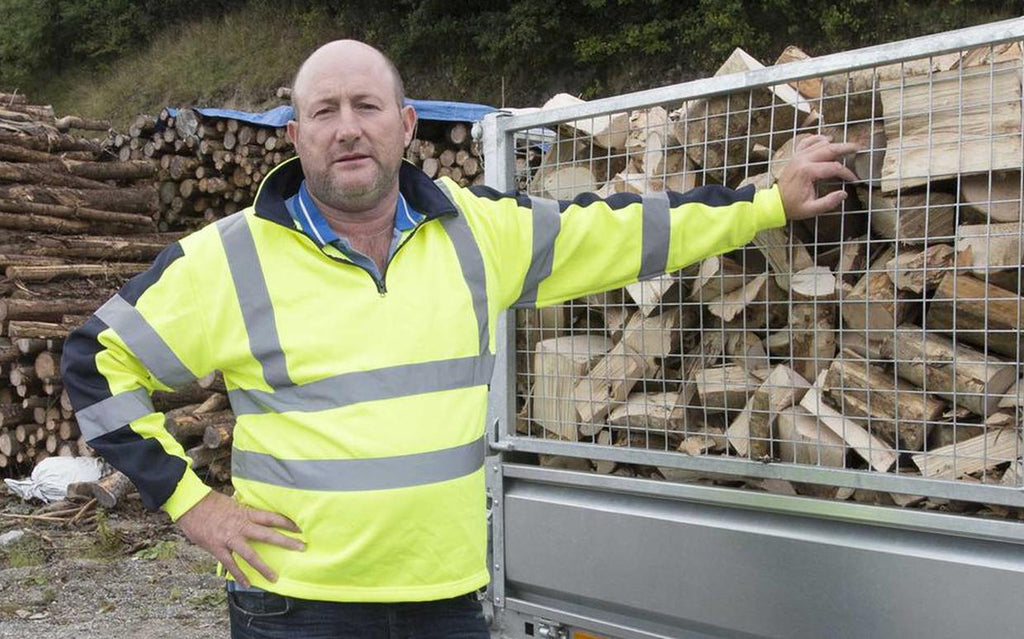 Firewood suppliers say they are dealing with unprecedented demand for fuel, with the market being driven by spiralling fears of winter fuel shortages among families and pensioners. With oil, gas, electricity and coal prices soaring, thousands of Irish householders have turned to firewood as a guaranteed heating source. But the surge in demand has led to some retailers imposing quotas on pallets of stove-ready cut hardwood logs, with prices for delivered firewood in some urban areas rising by 50pc plus. Firewood processors are struggling to cope with the unprecedented demand and some have even had to close their order books....
Posted by Hartnett Products on
Teagasc publication with good safety points https://www.teagasc.ie/media/website/crops/forestry/advice/HSA_Guide_timber_chainsaws.pdf  
Posted by Hartnett Products on
Delighted to say that our hugely popular 13HP Petrol Log Saws are back in stock and ready to go from Hartnett Products.  Never has there been a safer and more efficient way to cut lengths of wood into logs.  When operating, this log saw bench bears all the weight of the length of timber as the circular blade cuts through it effortlessly.  The log length is kept in place with the gripper handle and the chopped logs simply fall into a satisfying pile beside the operator.  Unlike a chainsaw, this kind of log saw can be used safely by anyone...
Posted by Hartnett Products on
https://www.forestryfocus.ie/wood-industries/wood-energy/ Some interesting reading here:  Wood has been used by man as an energy source since the earliest times.  The wood and charcoal that were once used extensively as fuel for cooking and heating have today largely been replaced by the more convenient energy sources of oil, gas and electricity. Wood, however, continues to be a major source of energy for developing countries but in recent years it is also being increasingly used in Ireland. This increased demand is due to an awareness of the need to use sustainable, renewable energy sources to provide security of supply and also to...
Posted by Hartnett Products on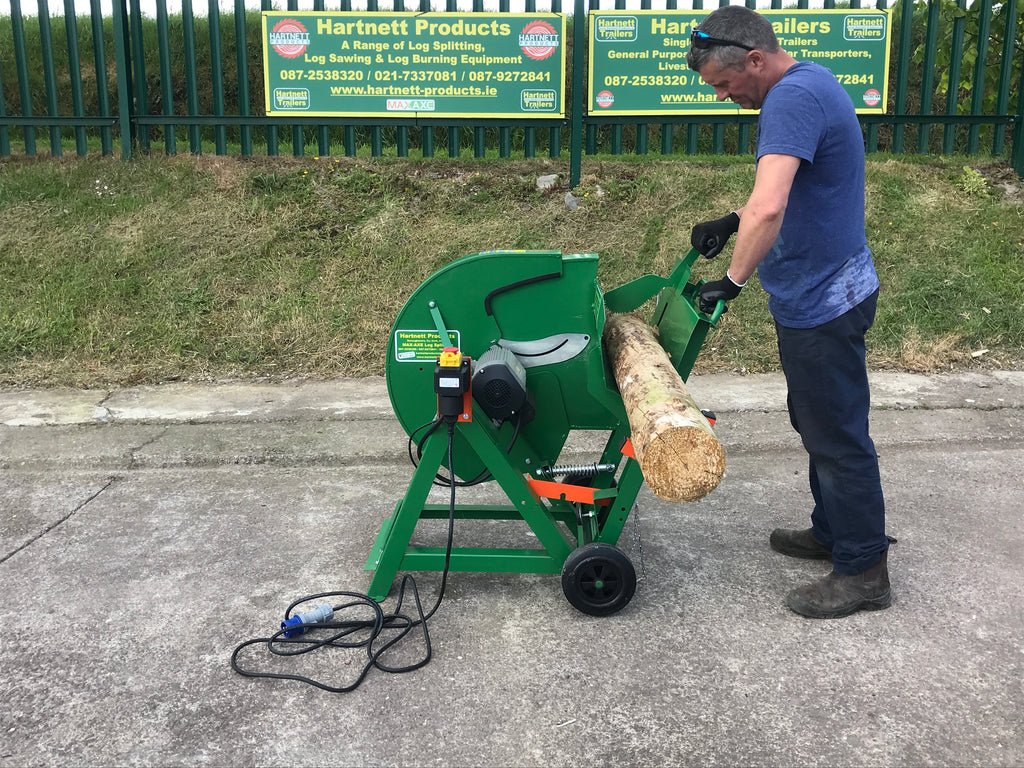 Need a heavy duty electric log saw bench - look no further.  Hartnett Products Log saw sales has this 500mm single phase electric log saw for sale.  It is a really strong machine ready to take on soft and hard woods no problem.    
---